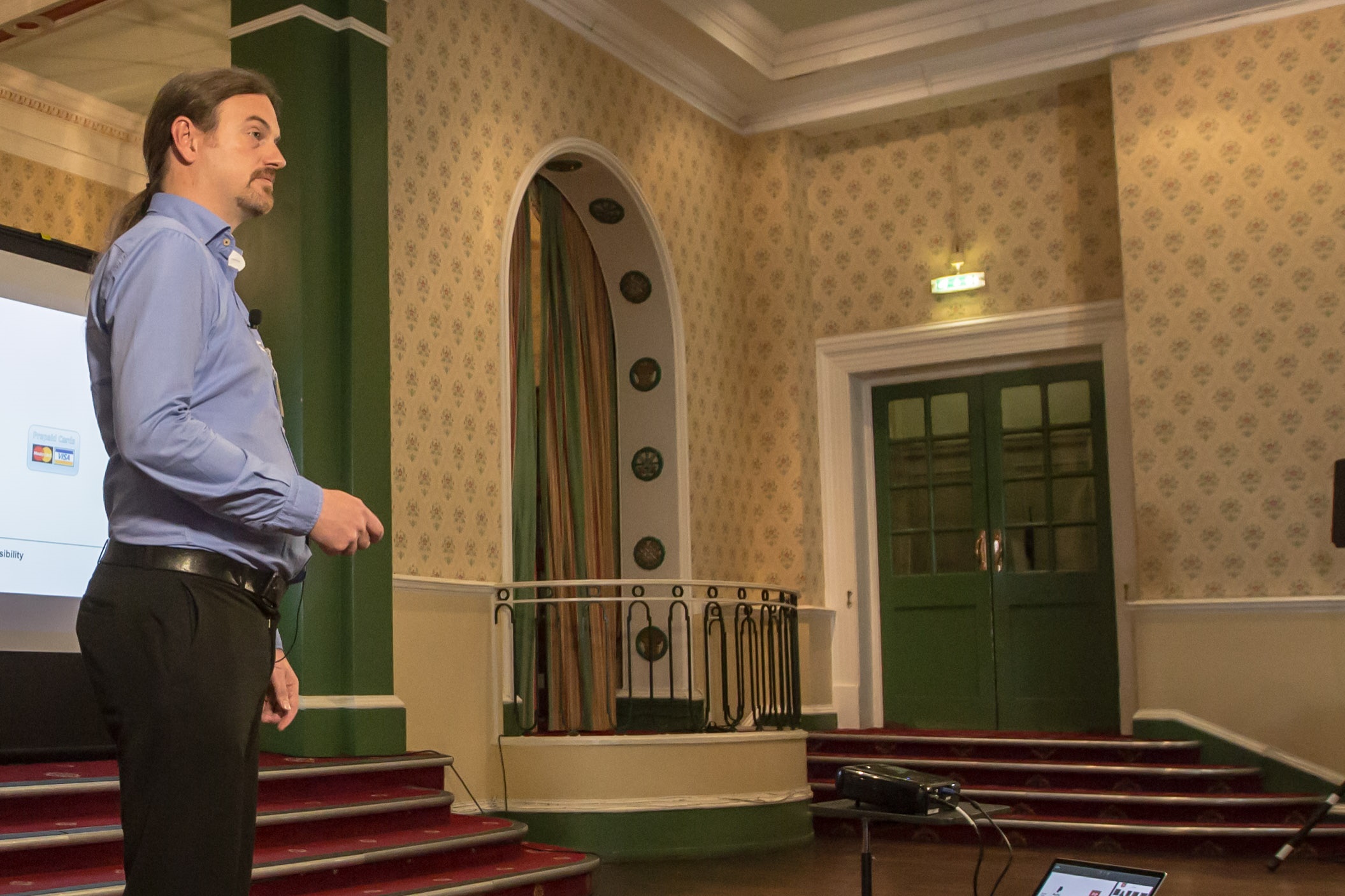 Pitch the Experts
May 2017 attended the National Hardware Show in Las Vegas. This was as part of my role in Invention Services/Easytool. We were there to meet partners and distributors for our hardware range.
At the event, they had an Innovations room for new products from small companies. (main halls were the Black & Deckers etc of the world – big international tools brands). Some of the innovators where chosen to 'Pitch the Experts'. It was a five-person panel, mostly from buying groups, distributors or shopping TV channels.
Most of my experience in doing a pitch has been as CEO of PiP iT and generally to investment panels/VC funds. I was struck by how similar the questions from the panel were for tools as they were for payments. It seems regardless of the business, the product or the segment, the same issues are key.
Concise
The pitches were 6 minutes long and were cut off at exactly 6 minutes. At least half of those pitching had obviously spent no time at all preparing their pitch and rambled, essentially failing to get their message across. As the inventors of the products, there was no doubt of their passion and their belief in their product, but passion and belief on their own aren't enough.
In any pitch situation – whether it is for sales or investment, plan your time concisely. Write every word you are going to say and stay on script.
The ones at the hardware show who had prepared had a much better experience as their pitch had answered all the basic questions, so they got more nuanced feedback from the panel as opposed to spending the Q&A section of their slot continuing to explain their product.
Targeting
Every pitcher was asked about their target market. Most didn't have a good definition of what their target market was. Generally, they tried to describe their potential market in as big terms as possible to suggest huge future sales. However, the response from the panel to these pitchers was they don't' understand the market. With a new product, you need to have a specific target market segment in mind. Once you have penetrated that market, you can then start to look at secondary markets.
One good example was TrakBelt 360 which is a tool belt with innovative rotating mechanism, so all the tools can easily move. When asked about target market the inventors' response was first market is contractors for the building trade, second is emergency services. He had solid reasoning for both markets. (and is still going two years later. No doubt this is due to his targeting, as well as the product itself)
Benefits
Most of the pitchers were focusing on the features of their products – what it does. They should have focused on the benefits – why someone would want it. One inventor had a product to hang brushes, shovels etc on a chain which attached to a wall. He was selling it as a product for storing gardening tools, the experts told him that what it does. The reason people will want it is that it creates space.
Route to Market
All the inventors were questioned on their plan to get their product to market. Most had an unrealistic plan in place for this, which showed the experts they didn't really understand how the market works. The most frequent answer the inventors have was 'in Home Depot' but they didn't have a distribution deal or known brand, so their chances of getting into Home Depot is practically zero as major retailers do not buy from suppliers who only sell one or a small number of items. They buy from distributors who can supply them with a large selection from a single source and who have required infrastructure in place – delivery logistics, billing, returns etc.
How do you Protect your idea?
All the inventors were asked if they had a patent. A patent is essential, but be careful of the costs which rapidly grow as you progress. (click here to link to Don't Rush to Patent blog)
Costs
Of course, all the experts were very interested in costs. An interesting split emerged between the inventors and panel depending on where the product was made, which had a direct effect on the cost.
Being in the US, the panel were very supportive of products made in the US, both in terms of supporting jobs but also as a branding exercise. However, all the made in the US products were considered too expensive by the panel.
The products made in China were pretty well aligned with the retail model (retail being about 4 times the manufacture price – so if you want your product to retail for €20, you need to be able to sell it to distributor for €5 or less).
However, made in China products raised questions about quality. This dilemma can be addressed through a licencing model, where the inventor licences the rights of a product to a brand. The brand will bring a quality reputation with it. (The brand will also have distribution capabilities which solves the route to market issue.)
Overall
I saw some really innovative products being pitched (and some not so innovative!) but regardless of the products, all the above points were raised. If you are developing a product, you need to be able to answer these questions. First of all, for yourself – which is most important. I have met with hundreds of inventors over the years who had amazing stories and passion for their product, many of whom had spent years and thousands of Euro developing the product, but had spent almost no time thinking about who would use it, how much would they pay for it and how to get it to them.
Once you can successfully answer these questions for yourself, then you can answer it for investors, distributors, brands, retailers and ultimately for customers.
(Note – this is an update of a blog I wrote in 2017 for Invention Services)