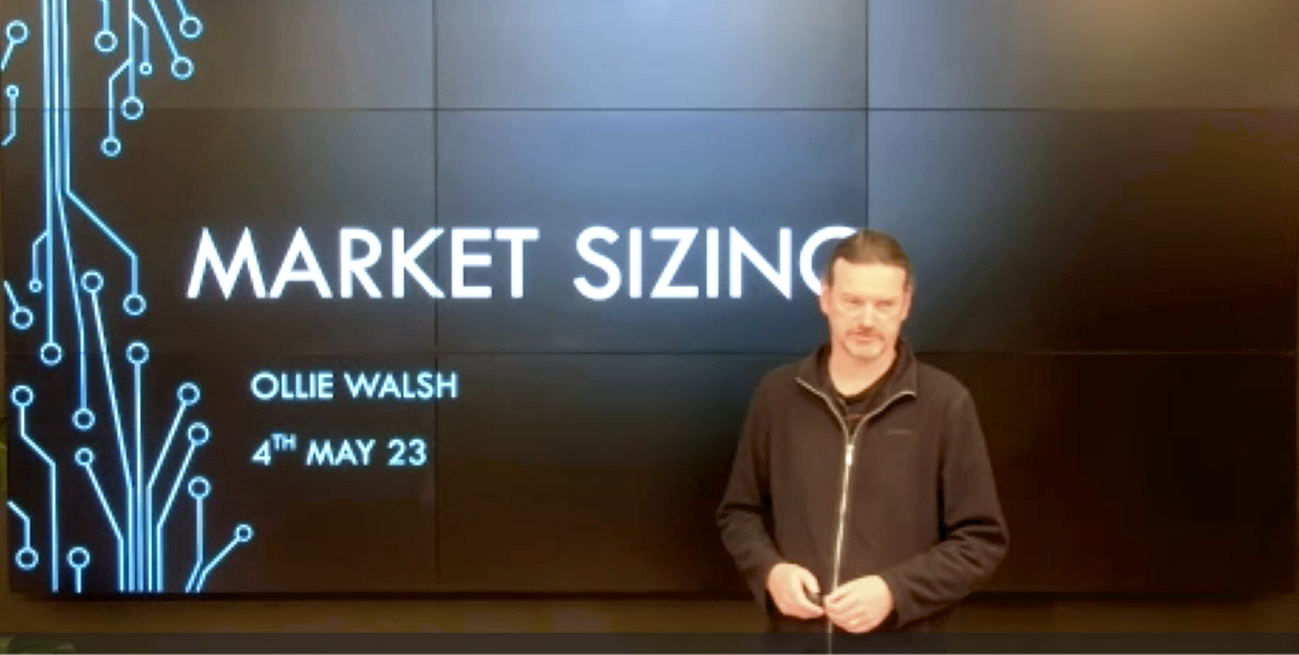 Market Sizing Talk
On May 4th, I gave a talk in Galway's Portershed tech coworking space (broadcast on Zoom) on Market Sizing.
From my experience with Founders, they are generally domain experts e.g. software companies are generally founder by developers with a good idea for a product which they then build. The skill sets of funding and then growing a company are distinct from the product development skills that founders have. This skills gap frequently leads to to founders who over focus on the product and not the market, as the product is what they know.
This talk is to demystify where to source the information you need to calculate your market size and how then how to make the actual calculation. This information is the top of a cascade for key points in terms of potential revenue, market segmentation, customer acquisition – all the information you need to grow your business.
Here is the talk. Enjoy!